United Airlines
www.united.com
United Airlines Overview
United Airlines has 2.0 star rating based on 610 customer reviews. Consumers are mostly dissatisfied.

33% of users would likely recommend United Airlines to a friend or colleague.

Rating Distribution

Pros: Kind and helpful flight attendants, Flight schedule, I like other services.
Cons: Customer service, Lack of humane treatment, Terrible customer service.
View full overview ›
United Airlines Overview
United Airlines has 2.0 star rating based on 610 customer reviews. Consumers are mostly dissatisfied.

33% of users would likely recommend United Airlines to a friend or colleague.

Rating Distribution

Pros: Kind and helpful flight attendants, Flight schedule, I like other services.
Cons: Customer service, Lack of humane treatment, Terrible customer service.

64% of users think that United Airlines should improve its Customer Service.
50% of users say that they might use United Airlines in the future for similar services or products if the company resolves their current issue.

Recent recommendations regarding this business are as follows: "Call and talk with a live agent if you need clarification", "We need more información about to flygs", "Do not delay flights. Lol", "Do not fly with Southwest Airlines.", "Do not fly with them. Terrible costumer service.".

Most users ask United Airlines for the refund as a solution to their issues.

Review authors value the most Cleanliness and Number of Destinations. Consumers are not pleased with Customer service and Exchange, Refund and Cancellation Policy. The price level of this organization is high according to consumer reviews.
Media from reviews
View all media ›
United Airlines Media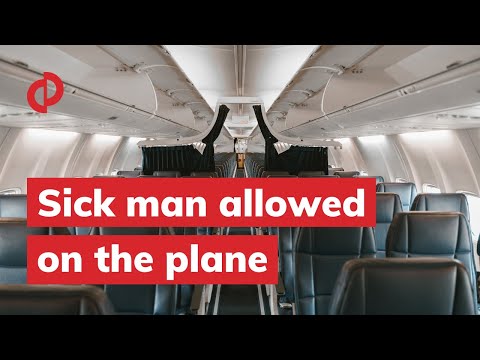 Top United Airlines Reviews
Positive Review
"I was promoted to review"
I have no issue with United currently. I always buy refundable tickets . Call and find a live person to talk with about your issues. Speak with them patiently,...
Critical Review
"Flight cancelled /delayed"
After 30 mins on the phone with agent she told me to go online. Sons flight was delayed 4 hours flight1092. Confirmation H25GN8 Sfo to ord. He missed his...
Featured
Christina M Tcq
This review is written by an individual who has purchased the reviewed product/service and/or confirms being a paying customer of this company. Check our FAQ
Verified Buyer
|
This review is from a real person who provided valid contact information and hasn't been caught misusing, spamming or abusing our website. Check our FAQ
Verified Reviewer
Ruined disney trip by a sick man allowed on the plane
I will start off by saying, I have called many times since November & each time i ask for a supervisor i get someone who can't speak english well so we keep having a language issue. I'm not saying that to be rude in anyway. Im saying this because it is hard to communicate sometimes when there is a language barrier. Than they aren't aware of what the rules are here in the US for the airlines vs what are the rules where they live. The women told me that mask are still required in the airport & on the planes, and when i told her thats not correct in the US she seemed confused. When i asked to speak with a supervisor or the right the department they tell me to just go online & file a complaint form, which I've filled 3 since November when we got back from our vacation & still haven't received anything back. So im going to explain what happened & why we are so upset with United Airlines. Let me start by saying we take an annual trip to Disneyland every year. Its our 1 vacation we get a year with our kids. We own 2 small businesses & work very hard & long days all year to save for this trip, and this year for the 5 of us to go to Disneyland with everything was almost $20,000. We decided to do a Christmas family trip this year instead of a bunch of presents, so we stayed at the Disney Grand Hotel with a downtown disney view & we had 4 day park hopper tickets in both parks. And anyone that goes to Disney knows how expensive food & everything else is that goes with it. We also were shuttled to our hotel from the airport & back. Our hotel room was almost $900 a night by itself & we were there 6 nights. So we left on November 13th to head for Disneyland. This was also my daughters girlfriends 1st time going & our 1st time going for Christmas time. Which we have wanted to go for Christmas for years. We got to the airport in Medford, OR & everything was fine until we got on the plane. So there was a man on the plane that was sitting in seat 22C & my husband was in seat 22A & my daughters & I were is the seats in front of my husband (21 A & B, 20 A & B). The man in 22C had a mask on when got on the plane, which is no big deal cause a lot of people wear mask still. But once we took off & got in the air he removed his mask & started coughing. And not coughing a little, he was coughing hard & he was extremely sick with the flu or covid. Whch you could clearly see looking at him. He had snoot dripping from his nose into his lap, he was shaking, to name a few, and he continued to cough violently & do it the entire plane ride. He didn't even try to cover his mouth or put his mask back on. My husband & I were looking at each saying you have to be kidding me. How is he even on this plane sick. We all know that you have to check in & are told not to fly if you are sick. This man was putting everyone on the plane at risk. We saved & worked so hard for this trip not including the money we lose by not working the week we are gone. I watched the flight attandents just look at him & not say anything, not even ask him to put his mask on. They were even serving him drinks as he is coughing & again without even covering his mouth. I asked the flight attandent when she came by with the drinks to have the man put a mask on or at least cover his mouth. And of course she never told him nor said anything to him about it & continued to let him cough & cough & look sicker. My husband & I were so stressed out because everything we worked so hard for to go on a very special Disneyland Christmas vacation with our kids is now at risk of one or all of us getting sick because the man in seat 22C chose to get on the flight, than the airline did nothing to help the situation. The flight attandents seemed to try to ignore him deathly sick & exposing all of the people on the plane & still not doing their job when asked by me to have the man mask up or at least cover his face please. Than when we were desperately trying to get off the plane away from this man when we landed at LAX they were meeting him outside the plane with a wheelchair? Really? And i know ut was for him cause we had to wait there to get our carry-on from underneath the plane & we watched him get in the wheelchair. So not only did they do nothing with that man coughing horrible & consistently, they meet him with a wheelchair showing they knew how sick he was. And this was a virus sickness not another condition that would require a wheelchair. After we got our luggage & the shuttle picked us at lax we arrived at the disney grand hotel (this is Monday Nov 13th). The next day (Mon Nov 14th) is our 1st day at the park. Things went fine. Now we are on our 2nd day at the park (tue Nov 15th). My daughter wakes up not feeling the best but is hoping its just from being tired since we didnt get a lot of sleep. Than about an hour into the day her girlfriend started feeling yucky too. As the day went on they started feeling worse & by the time we went back to the hotel to take a break they were feeling bad,especially my daughter. After we all woke up from a little nap that was it for my daughter & her girlfriend. They were both so sick & getting worse by the hour. By that evening my daughter was vomiting & had a fever and coughing. It was a long long night of my daughter vomiting, her whole body hurting, crying, and feeling like she couldn't breathe. The Next day (wed Nov 16th) which should've been our 3rd day in the park is instead awful & sad. My daughters girlfriend has woke up vomiting, coughing, and a fever now too. So now both girls are deathly sick & we are sitting in a $900 a night hotel with 2 sick girl's & my other daughter is now starting to feel crappie. My daughter that got sick 1st is crying because our vacation has been ruined cause the man on the plane got them sick & she cant even go to Disneyland when she waits all year for this & loves it than its her girlfriends 1st time & they can't even go cause they are sick & we are stuck in the hotel too cause they are sick. So we spent the rest of that day & the next day (thurs Nov 17th) trying to get them well enough so we can fly home. Cause we dont have anymore money to pay for more nights. By Thursday my Daughter's fever broke but she was still sick. Luckily friday the 18th was time to fly home & neither of them had a fever & were well enough to fly home. The difference is they wore a mask from the time they left the hotel to getting off our flight back at home. Right after we got home we took them to valley immediate care & they both tested positive for influenza A. Than by the 1st night home the other daughter that had started to feel yucky ar the very end of the trip got deathly sick too than me & my husband got a milder version of it. I can not believe our trip that we paid so much for & was a very special Christmas Disneyland trip was completely ruined & we lost all that money because of the man in 22C who decided to fly & not have a care about coughing all over exposing us & everyone else on that plane ride to his sickness than united airlines for not having this man put a mask on especially when requested by me & who knows how many others & allowed this man to expose everyone. This is completely unacceptable to not do your job. And as sick as he was there is no way this man didn't look sick going though security & waiting for his flight?? So how did nobody say anything to him. I just can't believe the flight attandents allowed him to cough & cough & not say anything to him or make him put his mask on that was just sitting on his lap. Your failures ruined a $20,000 disney christmas vacation & broke the hearts of my daughters who these trips are so special. And of course they finally got to stay at the disney grand hotel & its was Christmas & they were so sick they didnt even get to enjoy it. Luckily my daughter took videos of him coughing & so sick on the plane. I feel we deserve to get a full refund on our airplane tickets as well as some other form of completion for this. Cause we would've had a wonderful trip with my family,and my daughters girlfriend would've had a wonder 1st trip to Disneyland. We would've had a wonderful Christmas vacation trip, my daughters would not have been so deathly sick and we would not have lost a $20,000 vacation (which i have the receipts for everything from our vacation to show that it cost that much). We have been loyal united airline customers since we started flying. My family is still heart broken over this. You have no idea how frustrating it was to work so hard for a dream Christmas Disneyland vacation & have it all taken away from because a very sick man on the plane as well as flight attandents didn't care that he was exposing everyone to getting sick like him. And because of it ruined a very special trip & expensive trip, not to mention how sick my girls were cause that was heart breaking to watch them cry from being so sick & not being able to go to Disneyland or enjoy anything...
Pros:
Always had good service in the past
Preferred solution: A full refund & compensation for ruining our $20,000 Disneyland dream vacation
User's recommendation: Beware of united allowing deathly sick people on the plane & not doing anything to protect other passengers from getting sick & ruining their vacation
I was promoted to review
I have no issue with United currently. I always buy refundable tickets . Call and find a live person to talk with about your issues. Speak with them patiently, slowly, and laugh with them bc they are human beings too. Wait with them while their computer loads. Ask them about their day. This always works for me. If I get a jerk on the phone . I call back
Cons:
Stricker on bags you can check
Preferred solution: My issues are solved
User's recommendation: Call and talk with a live agent if you need clarification
Heidi C Xwa
This review is from a real person who provided valid contact information and hasn't been caught misusing, spamming or abusing our website. Check our FAQ
Verified Reviewer
|
Mount Pleasant,
Texas
Refund Request
Heidi Carter: Confirmation No. C868TK Meagan Smith : Confirmation No. CN47YN Taylor Gray: Confirmation No. 2BGM9L This email serves as a request for a refund for the above individuals. My name is Heidi Carter. My daughter is Taylor Gray and my best friend is Meagan Smith. I am 46 years old and have been flying on a very regular basis since I was a kid. My dad works for American Airlines for the last 35 years. I have flown A LOT! Including oversees. And I have dealt with a lot of hiccups in my travels. Delays. Disappointments. Chaos. But never in my 46 years of life have I had to send a complaint and a request for a refund. Same goes for Meagan and Taylor. The three of us purchased tickets to fly together from DFW to Stockholm Sweden. With a 2 hour layover in Newark airport. This nightmare story will take me 5 hours to explain over the phone. And this story truly will turn into a novel if I include the WHOLE story. I am leaving out some points and emotions to the story. This is what I call, the Readers Digest Version. And the only plus side to this whole experience is that all 3 of us were smart enough to not check on any luggage. We only did carry-on. We arrived at DFW on June 13th for our flight from DFW to Newark to leave at 10:22 am. About the time we are suppose to board, our plane still hasnt arrived at our gate. A United employee at the counter made an announcement that the flight has been delayed for about an hour. And told us that for some reason our plane decided to go land in Oklahoma City instead of DFW. They have no reason why that happened. And explained that all the other airlines are landing and taking off with no problems or delays. I then panic a little because of our connection in Newark being just a two hour layover. I made my fear known to the United employee at the ticket desk and the gentleman reassured me that we will make our flight. And there were 14 of us on this flight that are making that connection in Newwark to Stockholm. Close to the hour mark of the flight delay, the United employee came over the intercom and said the plane was about to land and they will quickly deplane, clean and get us in our seats. About 10-15 min later the United employee told us our flight has been delayed again because the pilot came in for a landing and aborted the landing and circled back around. But hey, the United employee once again reassured us we would make our connecting flight. When we land in Newark, we land at the exact time our flight from Newark to Stockholm is boarding. Nothing is smooth about trying to get us off the plane. So many delays in getting us off the plane. THEN, a United employee made an announcement to all of us on the plane who are making the connecting flights that our Stockholm plane is waiting for us. We still are panicking and rush to the next terminal and gate to catch the Stockholm flight. All 14 of us running. Just to get to the gate and the United employee said sorry. Gates closed. Plane is still sitting there. Although we were told REPEADEDLY that we will make our connection and they are holding the plane for us. They would not let us on that plane. We have missed our connection. All 14 of us. And the United employee sent us to customer service. As we are waiting in a long line for help, I call United customer service. See who can help us faster. Someone in CS answered the phone first while we were still in line. Im trying to quickly tell the person on the phone what happened. She then tells me that if I can get to Pennsylvania, there is a flight leaving from there at 5:00pm directly to Sweden. I told the United employee that its 4:45pm and Im in Newark. Even though Ive already explained all of this to her. By that time we made it to the in-person CS United employee. And I let the CS employee go over the phone. The in-person CS United employee that helped us had us at her desk for 2 ½ hours trying to help us get another flight. Myself, Megan and Taylor had to do all the work trying to find what flight we wanted to be on. The united employee was zero help in helping us navigate our options. We had to do all the research on our phones to find a flight. Here it is Tuesday and we were told the next direct flight to Sweden from Newark isnt till Thursday. I told them that wont work because we have hotel reservations. And we dont want to lose 2 days in Sweden. We spent a lot of money on this trip. And we were only going to be there for 6 days. If we wait 2 days for another flight, we will only have 4 days there. And I pay for 2 nights at a hotel Im not even there for. So after A lot of research, we asked to be booked on a flight leaving that evening from Newark to Edinburgh. And then catching a flight in Edinburgh to Frankfurt. Then Frankfurt to Stockholm. Wasnt happy about it. Still losing a full day and 1 night in Sweden. But guess that was better than 2 days. So the United employee prints off our tickets for our flight from Newark to Edinburgh and hands us each of our tickets. All 3 of us. Then the United employee hands Meagan and I our tickets for our flight from Edinburgh to Frankfurt. And Frankfurt to Stockholm. But doesnt give Taylor hers. The United employee said for some reason Taylors tickets for those last two flights are not printing out. But reassured us that the tickets have been confirmed and gave us the confirmation page. And told us when we land in Edinburgh to go to the Lufthansa ticket desk and have them print out her tickets. When we finally get in our seats for the Newark to Edinburgh flighta united employee came over the intercom and announced a flight delay to allow some connecting passengers to make that flight. How lucky for those passengers. We were not extended the same courtesy. When we arrive in Edinburgh we immediately go to the Lufthansa ticket counter to get Taylors boarding passes printed. Lufthansa lets us know that there is NO confirmation for Taylor Gray. The United employee never booked her tickets to Frankfurt and Stockholm. And now both of those flights Meagan and I are on are booked. And no seats available for my daughter, Taylor. Now Im sensing a pattern with United. The employees constantly are telling us what we want to hear and then passing the buck to the next employee to deal with the lies we were told. Knowing damn well that we wont be able to confront them again. Thank goodness we had about a 6 hour layover in Edinburgh because it almost took that long to figure out the mess that United put us in. Taylor was passed back and forth between the United desk and the Lufthansa desks for about 3 hours. Lufthansa would tell Taylor she needed such and such information from United. So she would go get in line with United. Tell them what is needed. They would do it and then tell her to go back to Lufthansa. She then waited in line again Lufthansa and told once again that it wasnt done. And needed to get back in line at United. She went back and forth like this for about 3 hours. Tears are starting to fall. We are exhausted. And nothing is going our way. They finally get Taylor on a flight from Edinburgh to Brussels. With a one hour layover in Brussels to Sweden. The Edinburgh flight to Brussels got delayed and Taylor was unable to make the connection from Brussels to Sweden. The Brussels airport put Taylor on another flight leaving for Sweden the next morning. And put her up in a hotel for the night, 45 MINUTES AWAY FROM THE AIRPORT. My daughter, all by herself in Brussles. This wasnt supposed to happen. When she arrived at the hotel she had 5% left of her battery. The hotel had no converter chargers. Nothing. She had to turn her phone off and pray the hotel gets her up in time and she makes it back to the airport with no hiccups. She did make the flight and made it to Sweden over 24 hours later than expected. Meagan and I did make it on our flight from Edinburgh to Frankfurt. But since we have never been to Edinburgh before and never flown with Lufthansa beforewe didnt know all of their rules when it comes to liquid and carryons. In the US, the airports dont have as strict of rules about your liquids as much. Still need to make sure its all in the small containers. I still keep them in a clear plastic bag. They just dont frown anymore on the size of the clear plastic bag. So to make sure I followed all the rules, I purchased all my expensive hair stuff and face washes and creams in travel sizes. Cost me a fortune. But I didnt want to bring my full sizes and have to check in my luggage. You know who got mad at Meagan and I for our liquidsEdinburgh. An airport we were never supposed to be at. Never part of our almost $1700 tickets we purchased with United to get to Stockholm Sweden. They made Meagan and I throw away so many of our liquids. And got mad at us and treated us like we were stupid for bringing that many liquids into their airport. I tried to explain we had no idea and we werent even supposed to be at that airport. When we get on both of our Lufthansa flights, we didnt know that they only allow ONE carry on. We have two. A backpack and a small rolling suitcase. Again, we werent ever suppose to be on those flights. We didnt know. The Lufthansa employees were nice about it. But the passengers on the flights got mad at us several times about our luggage. I did have to get a hold of my hotel to let them know we are coming and to please not give our room away. And that I understand I still have to pay for the night we missed. The repeated lies we were told by United made this the WORSE flight experience ever. This was my first experience flying United. And I will never ever fly with you again. No one has tried to make this right. I put in a request over the phone with a United employee for a refund. The United employee told me that I was due a refund and told me it will be processed and charged back to my credit card with in 7-14 days. And about 4 days later I received and email from United saying they would not do a refund because the tickets were used. Once again, another lie from a United employee. All 3 of us paid about $1700 per ticket for a flight from DFW to Newark. And then Newark to Sweden. We didnt get that. We lost a lot of money and time dealing with the drama of getting to Sweden. And yes, all 3 of us deserve our money back. And probably a little more than that for what we went through. But all we are asking for is the money back for the tickets we paid for. We look forward to hearing back from United. Heidi Carter 214-924-**** hidcarter@***.com Taylor Gray 903-466-**** Meagan Smith 903-380-**** msmith5751@***.com
Johny H Yhd
This review is written by an individual who has purchased the reviewed product/service and/or confirms being a paying customer of this company. Check our FAQ
Verified Buyer
|
This review is from a real person who provided valid contact information and hasn't been caught misusing, spamming or abusing our website. Check our FAQ
Verified Reviewer
They charge my credit card 3 times
I only upgrade 7 seats to premium eco, But they charge me for 21 seats. I dont know why they charge 3 times.. please void 14 seat receipt.
Preferred solution: Full refund
Nasir T Ktk
This review is written by an individual who has purchased the reviewed product/service and/or confirms being a paying customer of this company. Check our FAQ
Verified Buyer
|
This review is from a real person who provided valid contact information and hasn't been caught misusing, spamming or abusing our website. Check our FAQ
Verified Reviewer
Urgent Request for Compensation and Immediate Rectification - Multiple Flight Disruptions with United Airlines
I am writing to express my extreme dissatisfaction and frustration with a series of serious inconveniences and disruptions during my recent travel experience with United Airlines. These events have significantly affected my travel plans, and I believe immediate attention and substantial rectification are warranted. 1. **Initial Flight Delay, Disembarkation, and Rescheduling (July 31)**: - Flight delayed, leading to boarding and then disembarking. - Unplanned taxi expense to hotel for a few hours of sleep. - Early 4 AM wake-up for rescheduled flight to LAX. 2. **Tarmac Delay and Missed First Connection**: - 15-minute tarmac delay at LAX resulted in missed connection. - Inadequate resolution, leading to further waiting for another flight. 3. **Further Delay at Gate and Missed Second Connection**: - Absence of a gate agent led to an additional delay at the gate. - Missed yet another connecting flight, compounding my frustration.
Cons:
No supportive customer service
Do not care about their customers
Preferred solution: 1.Full Refund for the seat I paid $175 for, as the service promised was not fulfilled. 2.Flight Mileage and Additional Airline Credit
User's recommendation: After experiencing a series of significant disruptions, delays, and poor handling of my travel plans by United Airlines, I find it necessary to share my experience with future customers. While I understand that delays and unexpected challenges can occur in air travel, the manner in which these issues were handled has left me deeply dissatisfied. My Recommendation to Future Customers:•Stay Informed: Make sure to understand your rights as a passenger and be aware of any airline regulations or policies that might apply to your situation.•Consider Alternatives: If you value punctuality and clear communication, you may want to explore other airlines that have a reputation for better customer service and handling of disruptions.•Stay Proactive: If you do choose to fly with United Airlines, be proactive in communicating your needs and concerns, especially if problems arise. Ensure that you have access to necessary support numbers and contacts to escalate any issues quickly.
Michael K Zyi
This review is from a real person who provided valid contact information and hasn't been caught misusing, spamming or abusing our website. Check our FAQ
Verified Reviewer
I've been issued United Airlines credits but they've made them impossible to send
Original review Aug 16, 2023
Dear United Airlines I cant explain how disappointed I am in my familys treatment since we purchased return flights from the UK to the US in summer 2021. Since we were unable to take the flights (Confirmation number C44BQG originally scheduled to leave London for Newark July 30 2021) due to Covid travel restrictions, weve been messed about consistently. At all times, customer care response has been woeful by phone and email. Theres always been weeks to hear back on the former (please reference United Customer Care/CASE ID 162970****91960) and getting through to anyone by phone takes half an hour and then has usually been a waste of time. After we were issued with flight credits, we were then unable to use them. Multiple phone calls later, we were then told that neither the codes/references for the credits nor the original booking confirmation code could be accepted by your website (reasons unclear and never explained something to do with the system). It took months to get to this stage and multiple confused phones calls when I was told all sorts of different reasons and various techniques to try on your website. I complained and was promised by phone that wed receive a full refund after it was admitted my family had been poorly treated and response times had been poor, eating into the credit time limit. Months later I was then tersely sent a response by Dave (same customer ID number as above) saying the refund would not be issued. I called and was told by customer services that it had been deemed our flights didnt qualify (it was a vague response as they didnt understand the decision) and my only options was to use the credits. Over the next few months, when I had time, I again explained that wed never been issued with credits we could use on your website so we could make a booking. The credits were extended (in 2022 at some point), but they were still unusable on your website. I was finally told this year that the only way I could book flights was by phone (with the requisite 20-35min queue to speak to someone on a terrible, terrible audio quality phone line). I was instructed to find flights on your website and then call so your customer care team could book them for me manually using the original booking reference that your website would not recognise. Which I did. Again and again. Each and every time, I was told those flights were not covered by the credits how I was supposed to know which flights on your website were covered by the credits remains unexplained. What was clear is even though I could find economy flights on your website, wherever I went, they were unusable unless I paid double what your own website listed. This has been a really painful and time-consuming process and its hard to avoid the feeling that this process is deliberate classic hoop jumping until the consumer goes away. As I actually work in aviation and my family would still like to fly to the US, Ive held on and persevered. So my questions is this, can you either refund my flights and Ill buy my own (with United) or b) issue clear instructions about how I can spend credits on your website without having to endure more phone calls to your poor phone help service? And if b), please extend the credits as Ive lost two years through no fault of my/our own. Your sincerely, Michael King
Pros:
I have had a smooth flights previously
Cons:
Terrible customer service
Preferred solution: Apology
User's recommendation: Flights in the past have been good, but customer service is woeful and I would have to say probably deliberately obstructive regarding credits and refunds.
Nikolaj M Jnq
This review is from a real person who provided valid contact information and hasn't been caught misusing, spamming or abusing our website. Check our FAQ
Verified Reviewer
HAS GONE 3 MONTHS NO COMPENSATION FOR LOST BAG! NO HELP AT ALL!
Original review Sep 18, 2023
Have now waited almost 3 months for my compensation since I reported my bag missing. I am starting to lose moral and am very sad because this was a lot of money to me. Still hope I will be able to get my compensation
Cons:
Do not care at all about me as a customer and what to they owe me
Preferred solution: Full refund
This review is written by an individual who has purchased the reviewed product/service and/or confirms being a paying customer of this company. Check our FAQ
Verified Buyer
|
This review is from a real person who provided valid contact information and hasn't been caught misusing, spamming or abusing our website. Check our FAQ
Verified Reviewer
Horrible customer service
The reservation system combined my wife's first name and middle initial. set on hold for over 20 minutes only to be told we needed to go to a United ticket counter to resolve this. After waiting in line for over two hours, the lady at the counter simply typed my wife's middle name out and told us TSA would be fine with it. But somehow when they changed the name, it removed her seat assignments. I had paid for preferred seats and when I tried to rechoose her seats, the system told me I had to pay again, but twice as much this time! I tried to call customer service, but the automated system wouldn't let me talk to a real person and kept telling me that our confirmation number was invalid. Finally spent over an hour on the messaging app trying to resolve this issue. The agent did ok, but first tried to change my seat to a less desirable location with no compensation instead of giving my wife the preferred seat that we had paid for, and then sat us on different rows. Finally, after an hour, she was able to give my wife her original seat. So three hours of our time to take care of something that should have been handled by a 5 minute phone call.
Pros:
I have to fly united for business
Cons:
Seem to not care about the customer
Preferred solution: Apology
User's recommendation: Fly Delta!
Anonymous
Coppell,
Texas
Asking for compensation_ My issue was not resolved_ Waiting on some one to contact me
My name is Razmik Krikorian, I have been a United Plus member since I immigrated to the US. I booked a flight from Phoenix, AZ to Athens, Greece, with two stops: one in Washington, DC (IAD); and the second stop in London airport. I wish I never booked this specific flight because of the delays your airline had and effectively distributed my family vacation plans and ended up costing us a lot of money to rectify due to United Airlines delays. My miles plus number is CWU91074 and my email address is arizonabubba@***.com. Here are the details of the trip: I Razmik Krikorian traveled with my wife, Sharla Krikorian, and my daughter, Diane Krikorian. The flight number from PHX to IAD was UA2487 and the flight date was 6/3/2023. The flight number from IAD to Athens was UA982 and the flight date was 6/4/2023. Flight # UA982 from PHX to IAD was delayed by 1 hour, it caused my family to miss our flight from Washington which was originally going to London, and we also did not make it to take our flight from London to Athens due to the same United Airlines delay. You will find out that the flight was delayed because the captain of the airplane refused to depart on time due to a delay in airplane security and then due to a catering truck delay. Finally, the captain announced that he was no longer waiting for the catering truck and that there were granola bars on flight that would suffice for everyone. Once we arrived to IAD, our United Airlines flight number did not wait for us even though United Airlines had assured us that they advised the captain to wait. We then were told that it was a policy not to wait even though we were three passengers that were delayed due to the previous United Airlines delay. Due to this, my family missed our flight. My family was then booked on another flight to go from IAD to Athens, Greece directly but not until 5 pm, which was almost and 8 hour layover. This delay and layover caused us to miss our fairy travel from Athens to Paros. We had to pivot and book a flight instead of the missed fairy trip based on the new flight that United Airlines booked for us to go from IAD to Athens. This change cost us $182.13, the difference between the fairy ticket price we booked originally which we missed due to the United Airlines delay from PHX to IAD and also the flight price that we had to book which cost us an additional $448.80. The new flight from IAD to Athens was also delayed and this was due to a wrong message in the computer and we were told that United Airlines was trying to clear it. After clearing it the printer was not printing all the papers required to be signed to clear the way for the flight and we were in the tarmac for over 1 hour and 30 minutes with no AC on. This additional delay caused my family to miss the flight we had to rebook from Athens to Paros. My family then had to change the booking time form as then to Paris because of the 1 hour and 41 minute delay thats as caused by the IAD flight to Athena and this coat us an additional $38 for each ticket, a total of another loss of $144. In sum, American Airlines numerous internal delays caused my family to lose very valuable family vacation time of peace and comfort, but additionally caused a financial hardship in having to spend additional money on an already expensive vacation. In total, American Airlines caused my family monetary loss that included: 1- Total ferry reservations that I was charged and lost was $266.61 2-Total air fair tickets that I had to purchase because we missed the ferry schedule was $448.8 3- The difference between both fairs was $182.19 4- The total fee for changing the flight time because of the second delay was $144.0 As such, the total loss and additional fees incurred were $182.19 + $144.0 = $326.19. 5- I also incurred a loss of $224, which is what we paid additionally for seat selections that we were unable to utilize due to United Airlines delay. Because we were put on an alternative flight to Athens, we did not get to utilize this extra perk we chose to pay for, for the original flight that we paid for and that took off without waiting for my family by United Airlines. My family was essentially stranded in IAD airport from 8 am to 5 pm on that day and subsequently we were stranded in an airplane without any air circulating because of the communication issue that United Airlines had while all the passengers were on board and on the airport tarmac. The tickets I purchased from United airlines for this family vacation were very specific and we spent over $224 to ensure we were together but we were not accommodated and no preference was taken into consideration regarding that for this alternative flight we were thrown on from IAD to Athens. The agent who put us on the flight decided to chose seats on their own and essentially forfeited all the extra fees that we had already paid for, to get certain seats on our international flight - we really did not get the service we purchased initially. I hereby ask you to compensate me by refunding us half of our fare tickets for $2343.82, also cover all the fees and expenses that we had to incur because of United Airlines multiple delays for $326.19, and additionally the seat fees that we did not use for a total of $224. In total, I am requesting that my compensation total demand is $ 2,894.02. Statements, data and receipts validating our request!
Terri B Jie
This review is from a real person who provided valid contact information and hasn't been caught misusing, spamming or abusing our website. Check our FAQ
Verified Reviewer
Flight Change/To get to new Grandson Houston
To United Airlines: As a Silver premium Customer I am dismayed and disappointed that I was not able to change my reservation P72RL?Singapore to Houston flight on July 25th (wanted to change to Wednesday 19th 9:00 pm ) (20th 21st) Same flight just earlier due to baby arriving early. I have premium economy seat 21A after checking I see 21L is available to my dismay I was told it would be an additional $4,000 dollars. Paying a total 6,000 plus after looking at my costs for original flights. Premium seat indicates no change fees !! The seat is available, please consider changing, so this grandmother gets to Houston. Thank you, Terri
Preferred solution: My flight changed to earlier date seats are available!! united is dumping to Expedia and other 3 party companies cheaper
BartoszAdam B
This review is from a real person who provided valid contact information and hasn't been caught misusing, spamming or abusing our website. Check our FAQ
Verified Reviewer
Lost luggage - horrible treatment
On 08/15/2023 we went from WAW to FFM by Lufthansa. From there we were supposed to go to WASH directly. However, in FFM we were re-booked by Lufthansa due to aircraft damage. The checked-in luggage stayed with Lufthansa. Next day we first took a flight by Lufthansa to Barcelona. Then, on teh same day we went to WASH with United Airlines. We traveled 40 hours. We arrived on 08/16/2023 and from that moment the luggage was not returned to us. 4. We took the following actions: (a) immediately after landing we reported the baggage was lost at UA Lost and Found Office at WASH Dulles and signed a respective documents (no copies were provided to us unfortunately but we received a claim reference number) (b) between 08/16/2023 and 08/22/2023 we made multiple calls to UA Call center where - not mentioning torture of going through chatboots - we received many misleading and unhelpful information from UA agents such as: - luggage is with Lufthansa - we cannot talk directly to Lufthansa, you have to do that - luggage is being delivered to your temporary address in NYC - luggage is probably in Barcelona or in Frankfurt - your claim ref no. is wrong, you have to use new one - "we are not sure " where in NYC there is a service desk where you can be served in person - you must fill-in the online form, without that we cannot proceed further As advised we were trying for ages fill in the on-line form. It did not work for hours, we even took a picture of the screen. When we sucesfully did that, we received a confirmation of the claim submition via e-mail. Next day we called UA and they told us that we need to fill the form! Plus they are sending reminders to do that. We are with no luggage or help for six days on a diffrent continent. The luggage contains the clothing/eqiupment of my teenege daughter that will stay at school in the USA for the whole year!!! UA does NOT CARE AT ALL!
Preferred solution: Deliver product or service ordered
User's recommendation: AVOID UNITED AIRLINES
Victor T Qqu
This review is from a real person who provided valid contact information and hasn't been caught misusing, spamming or abusing our website. Check our FAQ
Verified Reviewer
Flight Delayed/ Flight UA 1214/ ND4NG9
I bought a ticket to travel to Newark from Denver , CO. My family flew from Austin, TX. We were due to fly out @ 4:05 PM and got told that the flight was delayed for 30 mins. There were multiple gate changes had me moving back and forth. Flight did not leave until 9:07PM and got to Newark @ 2:34 AM causing me to book a hotel for my family since they got in Newark before me. I spent $315.07 just to stay at Hampton INN by the airport since the rental car facility was closed. United show no remorse for the lies we were told all day. This is just not how to treat value customer. I will like a full refund of my ticket and hotel charges.
Preferred solution: Full refund
Marlies H Iky
This review is from a real person who provided valid contact information and hasn't been caught misusing, spamming or abusing our website. Check our FAQ
Verified Reviewer
Unsatisfactory flight experience
For the second time within a year our flight from Columbus ohio to DC was so much delayed that we missed our flight to Italy. This time the customer service line in DC was so long that we did not get any service at all, no hotel room, no toiletries or water. We were automatically rebooked for the next day but when we finally arrived in Venice we had lost almost two days. The rental car was gone and the new booking resulted in a much higher fee. While the return flight was not delayed but the last leg froM DC to Columbus, the flight itself was not very comfortable. First the seat needed to be repaired, then the headphones did not work. We were given new ones but the tv control was broken as well and couldnt be fixed. The other tv had a red tint which made watching a bit annoying. The whole system had to be rebooted several ti es during the flight. While the flight crew on both overseas flights were excellent, courteous and helpful in any way, the one on the last flight was a bit unfriendly and harsh. We are seriously considering not using United for our next European travels. Im looking forward hearing your thoughts on this.
Cons:
Seems always late and does not offer to make up for it
Preferred solution: Price reduction
User's recommendation: Do not fly with United
Airline Expert Talks
Anonymous
Naperville,
Illinois
Horrible experience on Flight UA 2305
I feel that I must relay my recent experience on United Flight 2305 on Wednesday September 6th from Fort Myers to Chicago at 4:43pm. I was seated in 30E next to an obese man sitting in 30F. ( I find it rather absurd that you scrutinized the size of my personal item but neglected to scrutinize the size of this very large obese man whose body and legs leached onto my personal space) From the very second I sat down this man started acting in the most bizarre and erratic behavior. He became very agitated that the air was not blowing while waiting for the passengers to finish boarding the plane. He was sweating profusely while downing a bag of potato chips and wiping his sweat onto his hair. Then he raised his shirt partly over his head to wipe the rest of his sweat. He then started rocking in his seat, banging his head on the side of the plane and banging the tray table when the cart service was interrupted due to turbulence. This man clearly had behavioral issues! I sat shaking for two hours enduring this totally unacceptable behavior because I didnt want to cause a scene and the plane was full. Shame on me for not sticking up for myself!! After two hours the flight attendant came to me, asked that I take my bag and told me I was being moved. Hallelujah! I later found out the the young man sitting across the aisle in 30B had observed this bizarre situation and got up to tell the attendant. I cant believe that a complete stranger had come to my rescue. I am forever grateful! PLEASE, if there is anything you can do to reward this kind gesture please do so!! When I didnt stick up for myself someone else did. The man in 30F should NOT be allowed to fly on any airline.Period!! When is the size/weight of a body going to trump the size of my little bag? I see that 3750 miles have been added to my account. As this is a nice gesture it doesnt come close to compensate for the two hours of sheer terror that I endured! Your staff was wonderful but WHEN will the airlines make it mandatory for large people to buy two seats and stop the invasion of my person space. If the young man across the aisle was disturbed enough for me then something additional needs to be done for me and the passenger in 30B. Thank you, Clara Dorion BH671221
Trica Whj
This review is from a real person who provided valid contact information and hasn't been caught misusing, spamming or abusing our website. Check our FAQ
Verified Reviewer
|
Cypress,
Texas
I can't see the flights. Plus you do not offer what I need
I only have one choice for my departure and return. There is not enough time with the flight that I would need to take. I would have to make my trip really short. If you had one flight an hour or two earlier along with the flight that I chose to come home on then it would be great.
User's recommendation: Check around. Book once you are sure you have found what you are looking for. They will change their prices within minutes.
David A Wym
This review is written by an individual who has purchased the reviewed product/service and/or confirms being a paying customer of this company. Check our FAQ
Verified Buyer
|
This review is from a real person who provided valid contact information and hasn't been caught misusing, spamming or abusing our website. Check our FAQ
Verified Reviewer
Constant charge for boarding pass
Husband given ticket was told boarding pass expired the day before and was not informed. He was in the hospital and they didnt care. He is stressed out from how you have treated him in this pass year. Our daughter has a rare form of lymphoma and I am not well from all this. We have paid so many times he could have flown 1st class. He needs to get home to WPB now his flight was last night at 11:00 and he could not board. I dont have the 138.00 but it can be paid when he lands. He is owned 5,000.00 from the airlines when he lands. He just got out of the hospital the other day from stress from you.
Preferred solution: My boarding pass
User's recommendation: Would not
Brands Related to United Airlines
Companies Similar to United Airlines
Thank You for Your Reply!
Thank You for Your Reply! We are processing your message.
11Thank You for Your Submission
Your comment is successfully posted.